Welcome to the official site for the Rose Classic Jr. Spring 2012. Rose Classic will be hosting this 44 day event at Bishop Ford - from Saturday, April 28 2012 through Sunday, June 10 2012.

The Rose Classic Jr. Spring 2012 brings together many of the nation's top Club, Travel & AAU programs to compete on a highly visible stage.

The 2012 event will include up to 1 division - 14U. Each age group will include up to 24 of the top travel teams from across the country, bringing some of the top competitors to center stage.

While considerable attention will be focused on the top prospects, the Rose Classic Jr. Spring 2012 also provides coaches, spectators and fans with a tremendous opportunity to scout the up-and-coming talent. Players always make their mark on the basketball circuit at tournaments such as the Rose Classic Jr. Spring 2012. Don't miss out!!! Be there, play hard, and make your mark this season.

Premier Sponsors




Tournament Quick Facts

Classification:
Pool Play into Seeded Playoff Brackets
Division/Format:

Tournament Type: Championship Tournament
Tournament Director: Cleon Hyde
Tournament Fee:

Tournament Application Deadline:

Saturday, March 17 2012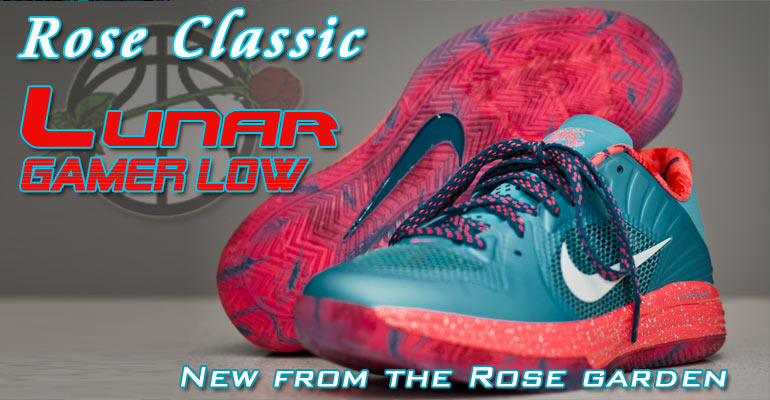 ---
Welcome to the official site for the Rose Classic Jr. Spring 2012. Rose Classic will be hosting this 44 day event at Bishop Ford - from Saturday, April 28 2012 through Sunday, June 10 2012.

The Rose Classic Jr. Spring 2012 brings together many of the nation's top Club, Travel & AAU programs to compete on a highly visible stage.


The 2012 event will include up to 1 division - 14U. Each age group will include up to 24 of the top travel teams from across the country, bringing some of the top competitors to center stage.

While considerable attention will be focused on the top prospects, the Rose Classic Jr. Spring 2012 also provides coaches, spectators and fans with a tremendous opportunity to scout the up-and-coming talent. Players always make their mark on the basketball circuit at tournaments such as the Rose Classic Jr. Spring 2012.

Don't miss out!!! Be there, play hard, and make your mark this season.
Basketball Tournament Rules and Regulations
Policies/Rules

1. This is not an OPEN ROSTER TOURNAMENT, players must participate in one regular season game in order to partcipate in the playoffs. Age Limit is 14U and must be enrolled in Elementary or Junior High School which is 8th grade and below (cannot turn 15 before June 10th).

2. All teams must wear FULL/CURRENT ROSE CLASSIC UNIFORMS during their games.

3. The team coaches are entirely responsible to make sure that their players fully understand tournament rules, regulations and codes of conduct. All coaches are responsible for having legal proof of age documentation (birth certificate) UPON REQUEST from ROSE CLASSIC ADMINISTRATION.

4. Each participating team must have an adult coach on the bench at all times. All coaches must have signed a wavier/liability form and an official roster sheet prior to the start of the first game.



Playing Rules

1. Game Clock: Games will consist of four (4) eight (8) minute quarters. The clock will stop on all fouls and violations only during the last two (2) minutes of the 2nd and 4th quarters only.

2. Overtime: All overtime will consist of three minute periods with clock stopping with fouls and violations in the last one minute.

3. Time Outs: Each team will be awarded 2 Full and 2 (:30) timeouts for the game. In case of overtime, 1 extra FULL time out will be given.

4. Grace Period: A five minute grace period will be allowed for tardiness and then if a team does not have Five players to start the game, the game clock will start.
One quarter (8 mins) will be on the clock and penalize the late team 2 points per minute. If at the point a team does not have four players to start, a forfeit will be declared.

5. Fouls: Players are allowed 5 personal fouls before disqualification.

6. Technical Fouls: All technical fouls will count as a personal foul. If a player receives a second technical foul during the same game, the player will be ejected from the tournament.



Conduct

1. All participates, coaches and spectators shall refrain from using profanity or verbal abuse towards other players, coaches, spectators, referees and the tournament staff.

2. This is a Drug and Alcohol Free Event. No alcoholic beverages or drugs are allowed on the premises. Any coach or player(s) engaged in the use of alcohol or drugs will be disqualified from further participation in the tournament.

3. Team coaches will be responsible for the conduct of their players. Teams and spectators shall abide by the tournament rules and regulations.

4. The Tournament Director and the tournament staff are not responsible for any personal items that are left behind, lost or stolen.

Protest Procedure

1. Only the opposing teams coach who is playing the scheduled game can protest a players eligibility. Player eligibility protest must be taken to the ROSE CLASSIC ADMINISTRATION before the start of the game.



The ROSE CLASSIC ADMINISTRATION has the right to alter rules, bylaws and bracket structure as needed.



GOOD LUCK!
Tournament Schedules:
To download the schedules please click on the files listed below. Please check your email for any schedule changes.




Note** The files below are the most current schedules

Games By Division
Click Here
Games By Team
Click Here
Games Per Venue
Click Here
College Coaches In Attendance for Rose Classic Jr. Spring 2012
All individuals who engage in coaching activities at NCAA certified events must be approved through the NCAA Participant Approval Program administered by First Advantage prior to participation. Event operators are instructed to require coaches to show a State or US Government issued picture ID during their event check-in procedures to ensure that only approved coaches are granted the ability to participate.
FirstAdvantage (formerly known as LexisNexis) Application for Participant Approval
Previously when completing the First Advantage application, a randomly selected 10 question quiz served as the educational component. That test has been replaced by a more significant educational component on a separate website - The NCAA Eligibility Center Coaching Education Course; a FREE course developed by the NCAA Eligibility Center and the National Federation of State High School Associations. Click the link below followed by "Please Login to Order", then click "Register Now" to create your account. After you register, click "Order Now" to begin taking the free course.
Rules Education for Coaches of Prospective Student-Athletes

A coach or team administrator will need to register their team in the NCAA Basketball Certification System(BBCS). The entire team needs to be entered along with the coaches and their approval numbers. Once the team information has been entered, the team will need to "opt in" to the event(s) in which they would like to participate. This can be completed by clicking "edit team events" on the team page in the BBCS. We will have every approved event posted and the coach/team administration will need to put a check mark next to the event and click the save button.
Ages: 14U
Divisions: 1
Roster Deadline: Saturday, March 17 2012
Dates: Saturday, April 28 2012 - Sunday, June 10 2012
Admission Information:

| | | |
| --- | --- | --- |
| Adult Weekend Pass: | | $0.00 |
| Adult Daily Pass: | | $0.00 |
| Student/Senior Daily Pass: | | $0.00 |
| 12 and under Pass: | | FREE |